A Phenomenal First Week for GameChanger
• Chris Hinds
This week over 15,000 people visited the GameChanger site. Over 7,500 of you signed up for the study, and more than 5,500 people have already got started playing games in the app.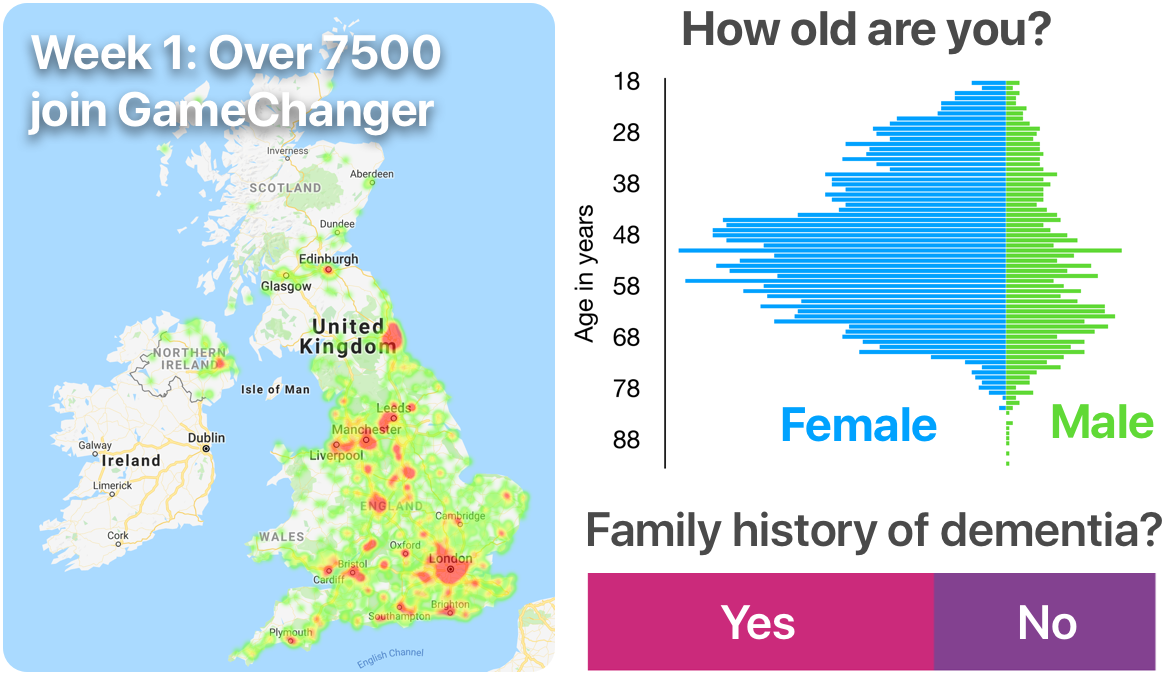 The data from our first week of GameChanger is amazing. People from across the UK are taking part and we have people in their early 20s, and their early 90s getting involved.
Over 60% of you have an immediate family history of dementia which highlights more than ever how many lives are affected by this disease.
What can you do to help?
If you are already playing games on Mezurio, thank you for getting involved.
If you haven't used the app yet please start playing! Spare just 5 minutes every day for a month to help us drive dementia research forward by building a picture of everyday thinking.
Even if you miss a day, your data will still be incredibly valuable.
We still need thousands more people to be GameChangers so please help us spread the word. If your family, friends or colleagues might be interested, let them know how to get involved by visiting - alzheimers.org.uk/gamechanger
We hope you enjoy taking part and thank you for supporting dementia research.